Meal kits are a popular and convenient way for busy individuals to enjoy healthy, home-cooked meals. Like other prepared meal delivery companies, meal kit providers deliver food boxes (meal kits) to your door, but you have to cook the food yourself. The food box contains ingredients which are prepared for you, so all you have to do is follow the enclosed recipe to make calorie-controlled nutritious meals.
With the growth of the meal kit industry in Australia, it can be overwhelming to choose the right one for your needs. This comprehensive guide aims to help potential first-time customers understand everything they need to know about meal kits and how to find the right option for them.
Meal Kits Comparison Table
You can read more about each Meal Kit Provider further on in this Meal Kit Guide, but here's a quick comparison to get you started:
Why are Meal Kits so Popular in Australia?
Australians love meal kits because we enjoy our food, we like cooking, we want to eat healthy, but sometimes we can't be bothered to research new recipes and source all the required ingredients ourselves. Meal kits are a fantastic solution for those who want to enjoy healthy, home-cooked meals but are short on time or inspiration.
Essentially, meal kits provide you with all the pre-measured ingredients and recipes you need to make a delicious meal at home.
The popularity of meal kits has skyrocketed in recent years, with more and more people realizing how convenient and satisfying it is to have a complete meal kit delivered right to their doorstep. Whether you're looking to try new recipes, eat healthier, or save time, meal kits offer something for everyone.
Your Guide to the Best Meal Kits
The purpose of this guide is to provide a comprehensive overview of meal kits in Australia for first-time users. It aims to help readers understand what meal kits are, the different options available, and how to choose the best meal kit subscription for their needs and lifestyle.
First-Time Customer
This guide is for people who are interested in trying a meal kit for the first time. These individuals value convenience and healthy, home-cooked meals, but may be overwhelmed by the growing number of options in the market.
This guide is designed to help them understand the various factors to consider when choosing a meal kit, such as dietary restrictions and preferences, budget, meal variety, and delivery convenience. Ultimately, the guide will help them find a meal kit that fits their needs and makes it easy for them to enjoy delicious, home-cooked meals.
Understanding Meal Kits in Australia
The meal kit market in Australia is growing and offers a range of options to suit different tastes and budgets. From gourmet to budget-friendly options, there are meal kits available for those who want healthy, convenient, and delicious home-cooked meals. Meal kit delivery services in Australia vary in terms of menu options, delivery frequency, and ingredient sourcing, among other factors, making it important for consumers to choose the right one for their needs.
What are Meal Kits and how do they work?
Meal kits are the ultimate solution for those who love the idea of home-cooked meals but don't have the time or inspiration to plan and shop for ingredients. With a meal kit, all the hard work is done for you! Each kit comes with pre-portioned, fresh ingredients and a simple recipe card, making it easy for you to create a delicious, healthy meal at home.
Simply follow the instructions, and voila, a restaurant-quality meal in the comfort of your own kitchen! No more meal planning, grocery shopping or ingredient waste, just the satisfaction of cooking and eating a delicious meal in a fraction of the time it would normally take. That's the magic of meal kits!
Different types of Meal Kits available in Australia
There are a variety of meal kit providers available in Australia, offering different types of meal kits to suit different needs and preferences. For example, HelloFresh offers classic, veggie, and family-friendly options, while Marley Spoon focuses on seasonal, gourmet recipes.
For those with specific dietary requirements, providers such as QuiteLike offer gluten-free, dairy-free, and low-carb options, while providers like EveryPlate offer simple meal kits for those who want to save time and money.
In addition to these, there are also providers that specialize in premium, organic, and sustainably-sourced ingredients, such as Pepper Leaf and My Foodie Box. With such a range of options available, there is a meal kit for every type of consumer in Australia.
Advantages of Meal Kits over traditional Grocery Shopping
Meal kits have several advantages over traditional grocery shopping, including:
Convenience
Meal kits are delivered right to your doorstep, saving you time and effort spent on grocery shopping and meal planning.
Portion control
Meal kits come with pre-measured ingredients, making it easier to control portion sizes and eat a healthy, balanced meal.
Reduced food waste
With meal kits, you only receive the exact amount of ingredients you need for each meal, reducing food waste and saving money.
New recipe options
Meal kits introduce you to new recipes and ingredients, helping you expand your culinary repertoire and try new dishes.
The Best Meal Kits are Time-saving
Meal kits take the hassle out of meal planning and prep, freeing up your time and allowing you to spend more time on other activities.
Overall, meal kits offer a convenient and efficient way to enjoy healthy, home-cooked meals without sacrificing time or quality.
Choosing the Right Meal Kit for You
Choosing the right meal kit service is important because it can greatly impact your overall experience and satisfaction with the service. Each meal kit provider offers different options in terms of meal selection, ingredient quality, delivery frequency, and customer support, among other factors. By carefully considering these factors, you can select a meal kit service that meets your needs and enhances your cooking and eating experience.
Budget
It is important to choose a meal kit service that fits within your budget, without sacrificing quality or variety. Look for providers that offer options for different budgets, and compare prices to find the best value for your money.
Dietary restrictions and preferences
Make sure to choose a meal kit service that offers options for your dietary restrictions and preferences, whether it be gluten-free, vegetarian, or anything in between. Consider providers that offer a wide range of options to ensure you can find meals that fit your dietary needs.
Meal variety and ingredients
Consider a meal kit service that offers a variety of recipes and ingredients to keep your meal options fresh and exciting. Look for providers that source high-quality, fresh ingredients, and that offer options for different cuisine styles and flavour profiles.
Delivery frequency and convenience
Consider a meal kit service that offers flexible delivery options that fit your schedule and lifestyle. Look for providers that offer delivery on the days that work best for you, and that make it easy for you to pause or cancel your subscription if needed. Additionally, consider providers that offer a seamless and user-friendly ordering process, and that make it easy for you to manage your subscription online.
Tips for finding the Best Meal Kit Deal
With so many options, it is worth shopping around before you settle on a choice. Here are some tips to help you get the best deal:
Compare Prices
Compare prices from different meal kit providers to find the best deal. This calcount meal kits guide is a great starting point to explore typical prices offered by the various providers. Look for providers that offer discounts for new customers, or that have regular promotions and sales.
Subscribe to Mailing Lists
Sign up for the mailing lists of your favourite meal kit providers to receive notifications about exclusive deals and discounts.
Check voucher and Coupon Websites
Check voucher and coupon websites for meal kit deals and discounts.
Look for Seasonal Promotions
Look for seasonal promotions, such as holiday discounts, or special deals offered during peak periods, such as summer or the holiday season.
Choose a plan with a longer subscription
Consider choosing a meal kit plan with a longer subscription, as many providers offer discounts for longer commitments.
Refer friends and family
Many meal kit providers offer referral bonuses or discounts for referring friends and family. Spread the word about your favourite meal kit provider and earn discounts for yourself and your friends.
By following these tips, you can find the best meal kit deals in Australia and enjoy delicious, home-cooked meals without breaking the bank.
What to Expect in your First Meal Kit Delivery
When you receive your first meal kit delivery, you can expect a box filled with all the ingredients you need to prepare delicious, home-cooked meals in the comfort of your own kitchen. The ingredients are pre-measured and pre-chopped, so you can focus on the fun part – cooking!
In the box, you'll find fresh ingredients such as meats, vegetables, and herbs, along with any sauces or spices required for each recipe. You'll also receive step-by-step recipe cards with easy-to-follow instructions and cooking tips, so you can make restaurant-quality meals right in your own home.
Equipment and Kitchen Supplies needed for meal prep
When it comes to meal kit prep, you'll need a few basic kitchen supplies to get started. Here's what you should have on hand:
Cutting board
A good quality cutting board will make prepping ingredients a breeze.
Knives
A chef's knife, paring knife, and serrated knife are essential for meal prep.
Pots and pans
A variety of pots and pans, including a sauté pan, saucepan, and Dutch oven, are necessary for cooking different types of meals.
Measuring cups and spoons
Accurately measure ingredients with a set of measuring cups and spoons.
Mixing bowls
Mix ingredients, marinades, and sauces in a set of mixing bowls.
Baking sheets
Roast vegetables and meats on a set of baking sheets for perfectly cooked dishes.
Tongs
Use tongs to flip ingredients and serve dishes.
By having these basic kitchen supplies on hand, you'll be able to prepare delicious meals with ease. You may also consider investing in kitchen gadgets and appliances, such as a food processor, blender, or slow cooker, to enhance your meal prep experience.
Storing and handling of ingredients
Proper storage and handling of ingredients is crucial to ensure that your meal kit experience is enjoyable and delicious. Here are a few tips to keep in mind:
Store ingredients properly
Keep perishable ingredients such as meats, dairy products, and fresh produce in the refrigerator as soon as possible after delivery. Follow the instructions on the packaging for optimal storage and use.
Use ingredients before their expiration date
Check the expiration dates of ingredients and prioritize using the items that will expire first. This will help you to get the most out of your meal kit and reduce waste.
Prepare ingredients carefully
Wash and prepare ingredients as directed in the recipe card. Some ingredients may need to be marinated or seasoned before cooking.
Keep a clean kitchen
Wash your hands, utensils, and cutting board before and after handling ingredients to prevent cross-contamination.
By following these simple tips, you'll be able to handle and store your ingredients with confidence and create delicious, healthy meals. Enjoy!
Meal preparation and cooking tips
Cooking with meal kits can be a fun and exciting experience! Here are some tips to make your meal prep and cooking experience even better:
Read the recipe card thoroughly
Before you begin cooking, read the recipe card from start to finish. This will help you to understand the steps involved and the ingredients you'll need.
Organise your ingredients
Lay out all of your ingredients in the order they'll be used. This will make it easier for you to follow the recipe and keep track of what you need.
Use a timer
Timing is crucial in cooking, so use a timer to keep track of cooking times. This will help you to avoid over- or under-cooking your dishes.
Get creative with spices and seasonings
Experiment with different spices and seasonings to add flavour to your dishes. Try using fresh herbs, garlic, or chili flakes for extra zing!
Don't be afraid to improvise
If you don't have a specific ingredient, try using a substitute. A little creativity can lead to delicious, unexpected results.
Enjoy the process
Cooking should be enjoyable, so take your time, relax, and have fun! Whether you're cooking for yourself or for others, meal kit cooking is a great way to connect with your food and create delicious, healthy meals.
With these tips in mind, you'll be able to cook up amazing meals with ease and confidence!
Making the Most of Your Meal Kit Subscription
Here are some ways to customize your meal kit experience:
Adding extra ingredients
Want to add a little extra to your meal kit? Try adding your own ingredients, such as cheese, herbs, or extra vegetables. This will allow you to personalize your meal and make it even more delicious!
Mixing and matching meal options
Not feeling inspired by the meal options provided by your meal kit subscription? Try mixing and matching different meal kits to create your own unique dishes. The possibilities are endless!
Skipping or pausing deliveries
If you're going away on vacation or just need a break from meal kits, you can easily skip or pause deliveries. This will give you more control over your meal kit experience and allow you to customize it to fit your needs.
Meal planning and Meal Kit integration with other meals
Meal kits can be integrated into your overall meal planning strategy. Try using meal kits to create base meals, and then add your own ingredients and seasonings to create a more complete meal.
Tips for reducing food waste and saving money
Meal kits are a great way to reduce food waste and save money. Try using leftovers from your meal kits to create new dishes, or freeze any unused ingredients for future use. By being mindful of your food waste and taking steps to reduce it, you can save money and be kinder to the environment.
With these tips, you can customize your meal kit experience and make it even more enjoyable!
Welcome to the Best Meal Kits in Australia!
In conclusion, meal kit delivery services offer a convenient and enjoyable way to cook delicious meals at home, without the hassle of grocery shopping or meal planning. With so many options available in Australia, it's important to take the time to find the right meal kit service for you, based on your budget, dietary restrictions, and meal preferences.
If you're new to meal kits, we highly recommend giving them a try. Not only will you enjoy fresh, healthy meals, but you'll also save time and reduce food waste. Try out a few different meal kit services to find the one that's the best fit for you. And remember to have fun in the kitchen! Experiment with new ingredients and cooking techniques, and enjoy the convenience and satisfaction of cooking delicious meals at home.
This is a comprehensive overview of meal kit providers in Australia:
HelloFresh is a popular meal kit delivery service operating in Australia. The company was founded in 2011 in Berlin, Germany, and has since expanded to several countries around the world, including Australia. HelloFresh offers a variety of meal kit options to suit different dietary needs and preferences, including classic, vegetarian, and family meal plans.
The key differentiating features of HelloFresh include the use of high-quality ingredients, convenient and flexible delivery options, and simple and easy-to-follow recipes. The company strives to make meal planning and preparation easier and more accessible for busy people, and it emphasizes healthy, balanced meals that are designed to be enjoyed by the whole family. HelloFresh also offers a wide range of meal choices, with new recipes added weekly to keep customers interested and engaged. With its convenient delivery, flexible meal plans, and delicious recipes, HelloFresh has become a popular choice for many people looking to simplify meal planning and preparation.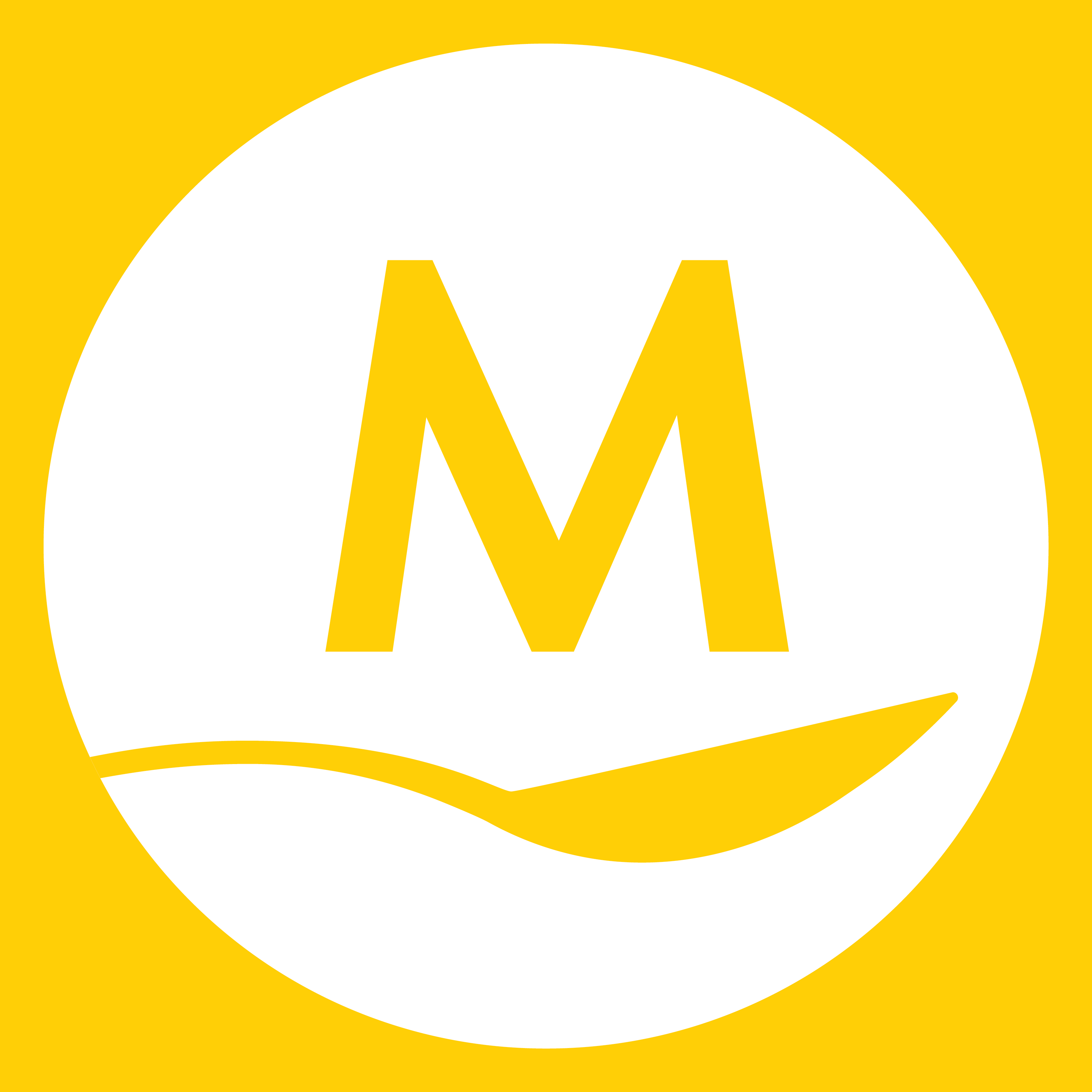 Marley Spoon
Marley Spoon is a well-known meal kit delivery service in Australia. The company was founded in 2014 in Berlin, Germany and has since expanded to multiple countries including Australia. Marley Spoon's goal is to bring delicious and healthy home-cooked meals back to the dinner table, by making meal planning and preparation easier for busy families and individuals.
The key differentiating features of Marley Spoon include the use of high-quality, seasonal ingredients, and a menu that is curated by in-house chefs and nutritionists. The company offers a wide range of meal options, including classic, vegetarian, and family-friendly meal plans. Marley Spoon also prides itself on its flexible delivery options, allowing customers to easily modify their delivery schedule, skip deliveries, or change meal plans as needed.
Another unique aspect of Marley Spoon is its partnership with well-known international and local chefs, who help create and curate the company's menu offerings. With its emphasis on fresh, seasonal ingredients, flexible delivery options, and delicious, chef-curated meal options, Marley Spoon has become a popular choice for many people looking for a convenient and delicious meal kit service in Australia.
Dinnerly
Dinnerly is a meal kit delivery service based in Australia. The company was founded with the goal of providing affordable and delicious meal kit options to customers. Dinnerly differentiates itself from other meal kit services by offering low-cost meals that are easy to prepare and made with high-quality ingredients. The company uses minimal packaging and focuses on streamlining its supply chain to keep prices low for customers. Dinnerly offers a wide range of meals that are designed to be quick and simple to make, making it a popular choice for busy families or individuals.
Dinner Twist
Dinner Twist is a local WA company which serves Western Australia specifically. Located in Canning Vale, Dinner Twist's vision is to bring families in WA together for dinner, reduce environmental impacts, and cut the household use of plastics and generation of food waste. They are proud to be involved in community food drives, charities and events, and they support local, hardworking WA farmers and suppliers.
Fresh Meals 2 U
Fresh Meals 2 U is an Australian-based meal kit delivery service that provides pre-measured and pre-chopped ingredients along with recipes to make home-cooked meals. The company was founded in 2013 and has since expanded to multiple locations across the country. Fresh Meals 2 U aims to make healthy and convenient meal options accessible to busy individuals and families. Some of their key differentiating features include the use of locally sourced and organic ingredients, the provision of nutritionally balanced meals, and the offering of a range of dietary options including gluten-free and vegetarian options.
Everyplate is a meal kit service operating in Australia that offers affordable and delicious meals to customers. The company was founded in 2016 with the mission to provide people with affordable and convenient meal options that don't compromise on taste. Key differentiating features of Everyplate include its low price point, offering meals starting at just $4.99, and its wide variety of menu options, including meat, poultry, fish and vegetarian options. Additionally, Everyplate sources its ingredients from trusted suppliers and prioritizes food quality and taste in all of its dishes.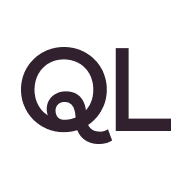 QuiteLike
QuiteLike is an up-and-coming Australian meal kit provider that promises fresh locally sourced ingredients and delicious seasonal recipes to match. Their main point of difference is their focus on serving the quintessential home chef: somebody who wants to make upper-tier restaurant-style food with fancier ingredients.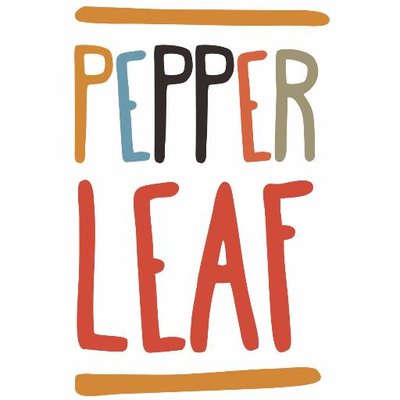 Pepper Leaf
Pepper Leaf is a meal kit service which prides itself on being small (they use the word "tiny"!). The ingredients are fresh and carefully sourced, featuring free-range, grass-fed meat from a gourmet butcher, sustainably caught Australian seafood, and seasonal vegetables and herbs from small farmers and growers.
My Foodie Box
My Foodie Box is another Western Australian meal kit company (Perth owned and operated) which sources, prepares and delivers quality, local ingredients straight to your doorstep. They believe that food tastes better when cooked from scratch and their mission is to bring joy back into WA's kitchens. They pride themselves in being "zero food waste", with all scraps from their facilities either preserved or composted.